Clear Stickers and Clear Labels can both be used for different purposes. The difference between the two products actually depends on how you plan to use them. So, let's take a quick look at some of the factors to consider when deciding between Clear Stickers or Clear Labels for your brand and packaging needs.
What are clear labels good for?
Clear Labels are best for indoor use and are an ideal choice for labeling almost any product. They are resistant to oil and water, so you can use them in body care products such as lotions and beard oils. You can also use these types of tags in a way that deliberately allows the product to be displayed through the tag. If a product has its own charm apart from branding and packaging, it is a good design element to consider. With all of our labels, you can choose your design direction when finished on a roll. This may only be a concern for you if you plan to use your tags with the tag application device.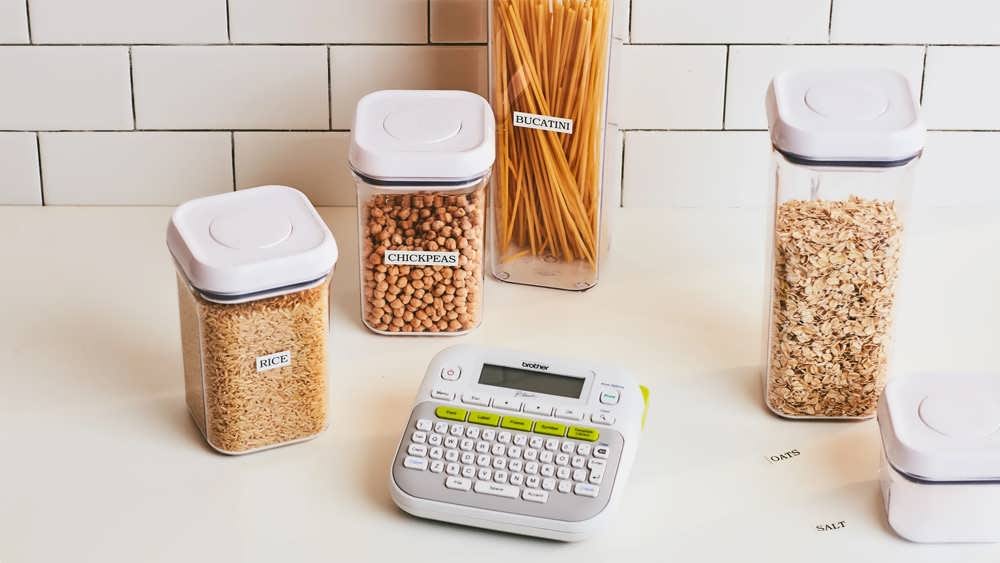 What are clear stickers good for?
Clear Stickers are water and oil resistant in the same way that clear labels are. They are also good for outdoor use with an ultraviolet laminate. With a little more usability, you can use clear stickers as promotional stickers, product labels and even car stickers. Clear labels can also be printed with glue, turning them into window labels that you can use on the inside and outside surfaces.
Compared to clear labels, which are finished on a roll, our Clear stickers are finished as kiss cut labels, which means that they are cut on the back of the paper, and there is little backing around your custom shape. Just like having clear labels rolls, having a little backing on the back of clear stickers makes them peel off and use. clear stickers are available as sticker sheets as a way to place multiple tag designs on one page.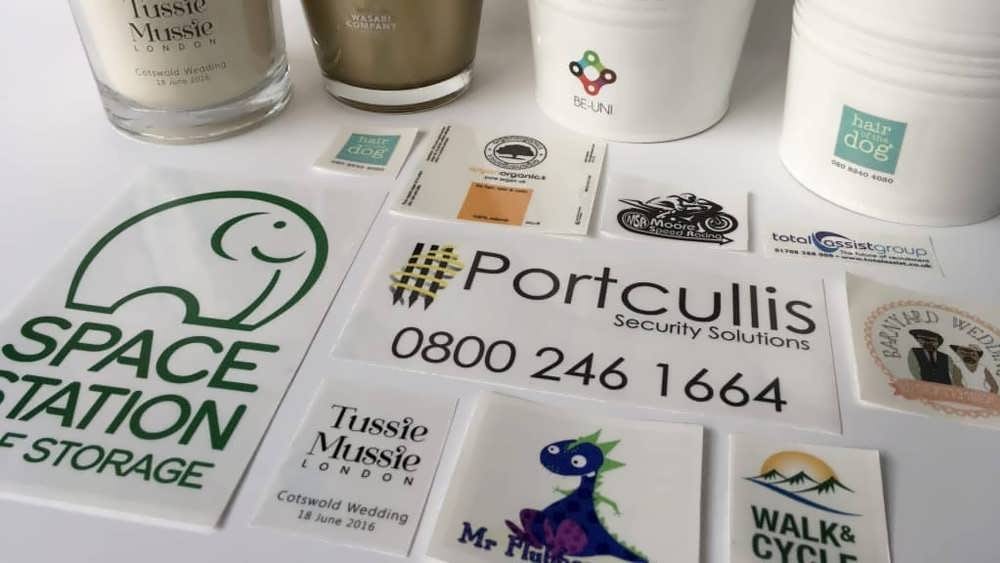 What is the best material for clear stickers?
Vinyl is the most widely used label material. The most common and versatile label material is the classic vinyl label. This material is available in white and clear colors and is used in most applications. It is weatherproof and excellent for outdoor durability.
DIE-CUT VS KISS-CUT tags
Stickers and labels are available in die-cut or kiss-cut formats. The die-cut labels are cut to size and have no extra backing or liner around the label. If you want a custom shape like a palm tree or a banana, these are great. The kiss-cut labels are cut only through the top layer of vinyl and remain intact behind the paper. This allows you to add items such as contact information or your company website to the outer edge.